See Clearly With
SMILE® ReLEx® Vision Correction
If you're nearsighted and searching for a long-term solution to your visual impairment in Northern Colorado, Eye Center of Northern Colorado can help. We proudly offer patients a comprehensive collection of vision and eye health treatments and procedures for various eye conditions, including myopia or nearsightedness. Our offices have spent over 50 years serving the eye care needs of Colorado and Wyoming residents. We stay up to date on the latest innovative techniques and technologies the optical industry offers. One exceptional way to free yourself from contacts and eyeglasses is SMILE® (Small Incision Lenticule Extraction) ReLEx® vision correction. This procedure for myopic patients alters their cornea's shape to let light entering their eyes fall more directly on the retina to give clear, sharp vision. We know every eye is unique, and we can customize your SMILE® procedure to your vision challenges. You cannot get this level of customization from all vision centers. This procedure is not designed for people with hyperopia or farsightedness and will not correct that type of vision impairment.
Steps of the SMILE®
Procedure
The SMILE® procedure is quick and gentle, taking 25 seconds to complete the procedure's laser portion. We preserve the cornea's structure and stability because the procedure doesn't involve creating a corneal flap. You won't need stitches to close a wound, and the incision heals naturally. Most patients can return to their normal daily activities the day following their procedure, and most people start to see vision improvement within one to two days. You have a smaller chance of needing retreatments and a possible reduction in dry eye after receiving SMILE® treatment to correct your vision. The steps of the procedure include the following:
   1. We numb your eyes using anesthetic eye drops.
   2. A lid speculum goes on your eyes to keep them open.
   3. Our doctor uses the Zeiss VisuMax femtosecond laser technology to make a very tiny incision on your cornea.
   4. We use the same VisuMax laser to remove your lenticule, a tiny, contact lens-shaped piece of your cornea. The entire procedure happens in a single step, so patients stay more comfortable.
What Are SMILE®'s Risks & Advantages?
Any refractive surgical procedure to correct vision has its own set of risks. SMILE® ReLEx® vision correction may use one of the industry's more advanced lasers, but that doesn't make it safer than LASIK and its over 20 years of history in vision care. Since SMILE® is a new procedure, we have yet to determine the true evaluation of risks. However, the advantages of this procedure show how beneficial it is over other laser refractive surgeries. You get all LASIK surgery's benefits, including minimal discomfort and rapid healing. However, the SMILE® procedure does not involve having a corneal flap to complete it. This newer method preserves your upper corneal layers and may lead to fewer transected nerves in your eye, preserving biomechanical stability and less chance of transient dry eye syndrome. As eye care professionals with decades of experience, Eye Center of Northern Colorado can discuss the SMILE® procedure with you and determine if you are a good candidate. We won't recommend this or any other laser vision correction procedure if we're not confident you will get the results you need or think you're at risk of a bad experience.
How Is SMILE® Different From LASIK?
Eye Center of Northern Colorado has ample experience performing laser eye surgery to correct vision problems like myopia or nearsightedness. We understand the difference between SMILE® and LASIK and want to educate you with essential information. For instance, the SMILE® procedure's incision (four millimeters) is significantly smaller than the LASIK incision (20 millimeters). We don't need a corneal flap to perform SMILE® ReLEx® vision correction, but a corneal flap is the first step in LASIK. The absence of a corneal flap makes SMILE® an excellent alternative to LASIK for patients with myopia, chronic dry eye, or thin corneas. Find out from our doctors if the SMILE® procedure is a safe and effective choice to improve your eyesight, even if you have been rejected for a LASIK procedure in the past.
Why Choose Us to Perform Your SMILE® Procedure?
Eye Center of Northern Colorado's team has performed more than 50,000 refractive surgery procedures. Thousands of patients see more clearly now because of our services. Our board-certified and fellowship-trained SMILE® doctors ensure your eye health and vision are in highly capable hands. As part of our commitment to education and the best possible treatment options, we thoroughly research new technologies and add the best options to our collection for patients. Our business is Northern Colorado's only vision correction provider with multiple on-site vision correction platforms available. This position in the industry lets us choose the perfect technology to resolve your vision imperfections more accurately and safely.
Contact Us Today to
Schedule an Appointment
If you're interested in the Light Adjustable Lens (LAL) for cataract surgery, you've come to the right place. Eye Center of Northern Colorado boasts a highly-experienced team of experts dedicated to improving the eye health and vision of Northern Colorado residents. Contact us today to learn more about LAL or to schedule an appointment with one of our doctors. You can also request an appointment here. We have multiple locations to best serve our valued patients.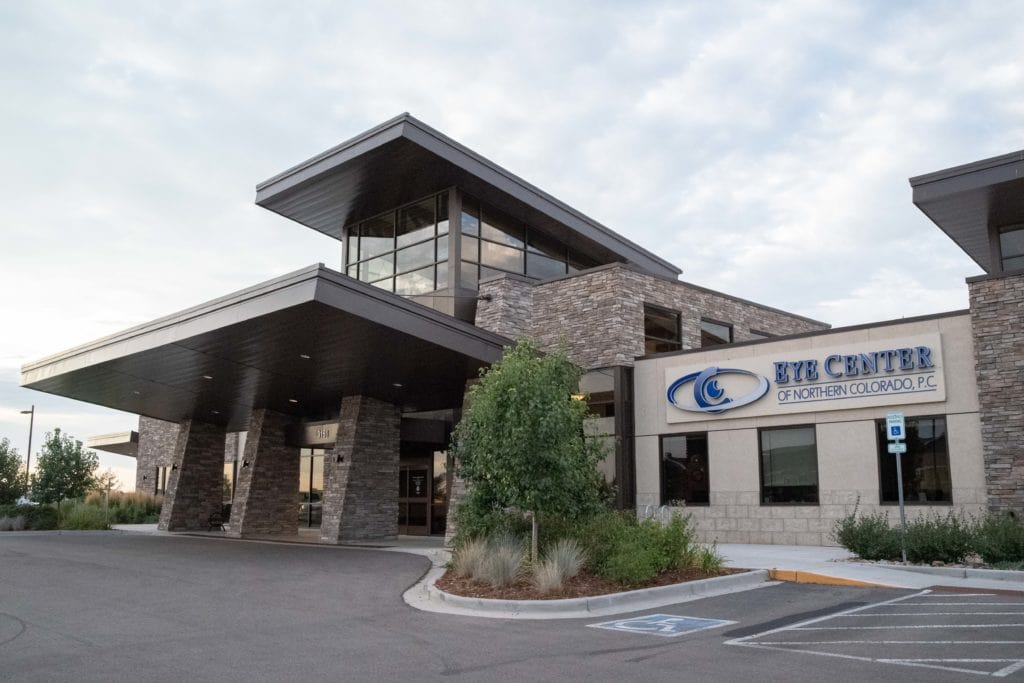 Schedule Your Vision Solution in Northern Colorado
We look forward to working with you to find the right vision correction technology for your needs, which may be SMILE® ReLEx® vision correction. This smile makeover procedure for your eyes is safe and highly effective with all the benefits of LASIK, but we don't need a corneal flap. You'll stay more comfortable through this very quick and easy procedure. Contact us today to schedule an appointment at one of our locations to discuss the SMILE® eye procedure.