If you've been diagnosed with keratoconus, you will have plenty of questions about what this diagnosis means for your vision and your life. The fellowship-trained eye doctors at the Eye Center of Northern Colorado can help you understand the implications and teach you about the treatment options.
Treatment Options For
Keratoconus
Treatment of keratoconus typically consists of fitting the patient with rigid contact lenses to address the bulging cornea with the objective of improving vision. A proper contact lens fit by Dr. Chaney and Dr. Marske, trained professionals in the treatment of keratoconus, is essential in obtaining the best possible vision as well as physical comfort.
Corneal Crosslinking:
Corneal Collagen Crosslinking (CXL) is an FDA approved treatment for patients with keratoconus and other conditions that cause weak corneas.
This procedure has been shown to strengthen the fibers of the eye's cornea by applying riboflavin, a form of vitamin-B2, followed by treatment with ultraviolet A light.
Types of Corneal Crosslinking:
Epithelium off: The thin layer covering the eye's surface is removed, allowing for faster penetration with liquid riboflavin
Epithelium on (Transepithelial): The epithelial surface is left intact which requires a longer riboflavin loading time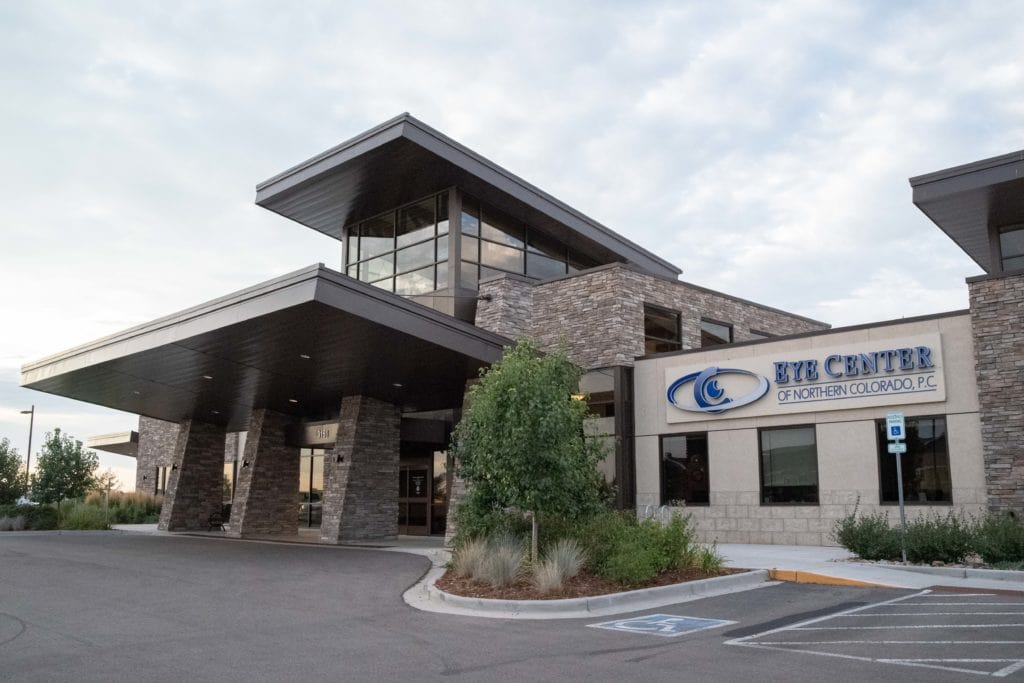 Why Choose us for
Keratoconus Treatment?
The Eye Center of Northern Colorado provides specialty cornea care for all issues relating to the cornea. Dr. Jason Mayer is our board certified and fellowship-trained corneal specialists. He offers diagnosis, treatment, and education about medical issues related to the cornea. We have locations in Fort Collins, Loveland, and Greeley as well as satellite clinics in other cities throughout Northern Colorado, and Wyoming.